Skip to Content
Rejuvenate Your Smile with High-Quality Dentures
At Gentle Family Dentistry, comfort is our goal. We've created an environment where our patients can relax while we perform crucial procedures. We pride ourselves on finding the best treatment for our patients within our comforting environment, and for many Asheville patients, dentures are the best route. We pledge to deliver the best care for your smile both now and for years to come. Our dentist, Dr. Bowman-Hensley, completes an average of 100 hours of continuing education each year, which enables her to remain up to date on emerging techniques and state-of-the-art technology.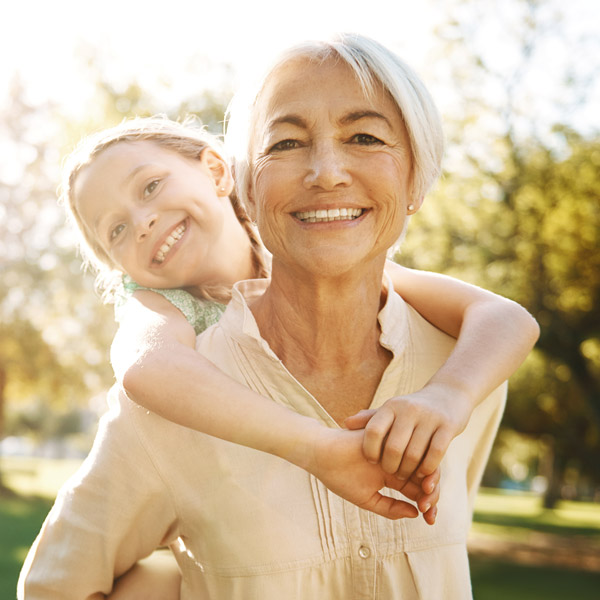 Full, Partial, and Removable Dentures
Dentures come in many forms, and we understand no two patients are alike – one of the reasons our expertise is so valuable. We take the time to examine our patients and determine which option will work best for them. There are several alternatives available if you decide to get dentures. These include removable, partial, and complete or full dentures. Learn more about each type of denture below.
Removable Dentures
True to their name, you can remove these dentures at your leisure. While it might take time to get used to them, all our patients eventually prize this denture type for its ability to restore speaking, smiling, and eating capabilities. We can help you decide whether the removable route is best, or whether one of the other options would work better.
Partial Dentures
If you're only missing some of your teeth, there are several options at your disposal, including some non-denture alternatives. However, if you choose dentures, we'll use partial dentures to address the gaps in your smile. As with removable dentures, we advise you stick with them. Once you acclimate to them, you won't regret investing in these dentures.
Full Dentures
Full dentures are best used when a patient is missing all their teeth. In this case, implants would be unadvisable and expensive, and partial and removable dentures wouldn't be as effective. Full dentures are the best way forward for patients with total tooth loss. However, our dentures will allow you to enjoy most, if not all, of the foods you've been missing for years.
Call Us for a Consultation
Don't allow missing teeth to put a damper on your smile or decrease your enjoyment of life. Dentures are remarkably lifelike and natural-looking, and they possess tremendous bite force, which allows many patients to enjoy eating again. We offer consultations to all individuals, so there's no reason not to explore dentures' possibilities.