Skip to Content
Experienced and Professional Cosmetic Dentistry
With years of experience under our belts, we strive to provide effective dental care in a state-of-the-art, comfortable environment. Our dentist, Dr. Barbara Bowman-Hensley, continues to gather knowledge by enrolling in continuing education programs to create a high-quality dental experience for all her patients.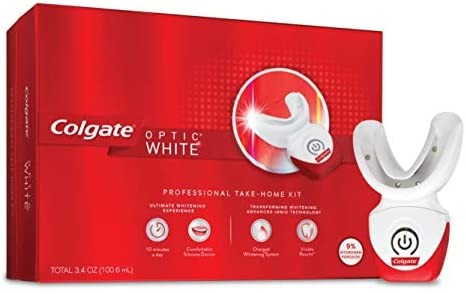 Teeth whitening is an effective and easy method for achieving a brighter, more esthetically pleasing smile for many patients' natural teeth.  Crowns and veneers cannot be lightened with whitening products, but natural teeth are great candidates for this cosmetic procedure.  The non-invasive whitening process does not require impressions to be taken which means you can leave that day and immediately begin whitening at home!  Many patients have tried store-bought teeth whitening products with minimal results, but professional-quality teeth whitening is more effective and lasts longer than what you could purchase from a pharmacy.  Our top-of-the-line take-home kits are available for purchase at your appointment or by calling ahead to purchase at any time.
The pH-balancing technology in our Colgate kits minimizes sensitivity, typically enabling you to finish the whole course of whitening without having to decrease time or frequency of whitening sessions.  Ask Dr. Bowman-Hensley or one of our Dental Assistants for more information to help determine if this is a great cosmetic option for you!
Veneers
Veneers are a natural-looking dental restoration tool. We can cement the veneer over a tooth, which compensates for a variety of cosmetic issues. Spaces, broken or chipped teeth, stains, discolored teeth, crooked, and misshapen teeth all benefit from the use of veneers.
White Crowns
A crown – or cap – is a covering that encases the tooth surface. It is designed to restore the tooth to an ideal shape and size, as well as protect and strengthen the structure of the tooth itself. We use them for patients with decayed, fractured, and broken teeth.
Onlays and Inlays
We use both onlays and inlays when we have to replace old dental fillings. Inlays are similar to fillings and fit inside the top edges of the tooth. Onlays, on the other hand, are the more extensive variety. They extend over the cusp of the teeth.
Tooth-Colored Fillings
Also called white fillings, this option allows patients to restore the natural look of their teeth when we treat their cavities. They're as effective as traditional fillings but won't stand out like silver, gold, or other fillings do.
Teeth Whitening
Many patients have tried store-bought teeth whitening products with minimal results. Professional teeth whitening performed by a dentist is more effective and long-lasting than what you might purchase in a pharmacy.