Skip to Content
Experienced and Professional Cosmetic Dentistry
With years of experience under our belts, we strive to provide effective dental care in a state-of-the-art, comfortable environment. Our dentist, Dr. Barbara Bowman-Hensley, continues to gather knowledge by enrolling in continuing education programs to create a high-quality dental experience for all her patients.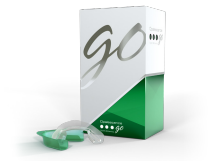 Opalescence Go
Opalescence Go offers prefilled, disposable whitening trays that allow you to start bleaching immediately with no impressions necessary. The trays are made of a special material that comfortably adapts to your smile and are easy to use at any age. Our office offers these trays in mint flavor with 15% hydrogen peroxide, only requiring 15- to 20-minute wear time! Opalescence Go whitening trays are an affordable alternative to over-the-counter whitening and provide the convenience of anywhere, anytime bleaching!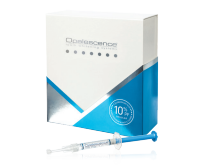 Opalescence PF
Opalescence PF offers professional whitening power in the comfort of your own home. For this system, our staff take impressions of your teeth and fabricate custom whitening trays. Opalescence PF comes in a variety of concentrations with different wear times. This system is completely customized to you and your personal goals. It is also a great adjunct to use with our other systems for fast and effective results. We also recommend Opalescence PF if you already have custom bleaching trays.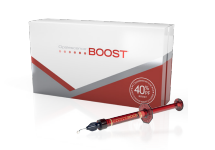 Opalescence Boost
Opalescence Boost is our in-office bleaching system. This powerful whitening gel contains 40% hydrogen peroxide and offers a brighter, whiter smile after about an hour in the dental chair. Opalescence Boost gel is chemically activated, so it begins working as soon as it's placed on your teeth. This system also doesn't require a hot, uncomfortable light to produce results. This product can only be administered by a dental professional and is an ideal choice for those looking for immediate results!
Veneers
Veneers are a natural-looking dental restoration tool. We can cement the veneer over a tooth, which compensates for a variety of cosmetic issues. Spaces, broken or chipped teeth, stains, discolored teeth, crooked, and misshapen teeth all benefit from the use of veneers.
White Crowns
A crown – or cap – is a covering that encases the tooth surface. It is designed to restore the tooth to an ideal shape and size, as well as protect and strengthen the structure of the tooth itself. We use them for patients with decayed, fractured, and broken teeth.
Tooth-Colored Fillings
Also called white fillings, this option allows patients to restore the natural look of their teeth when we treat their cavities. They're as effective as traditional fillings but won't stand out like silver, gold, or other fillings do.
Teeth Whitening
Dental bleach comes in different forms, but the most common form is gel. The bleach consists of either hydrogen peroxide or carbamide peroxide. These materials cause an oxygenation process where oxygen molecules form the whitening agent spread throughout the teeth and react with your teeth's discolored molecules. This means the whole tooth is whitened, even if the bleach doesn't come in contact with every part of the enamel surface!
Our office proudly offers three different Opalescence brand bleaching systems. Each product is personalized to you to best help you reach your desired results. All Opalescence products contain potassium nitrate and fluoride, which work together to decrease sensitivity. These products are also water-based, helping keep the teeth hydrated during the whitening process and also decreasing sensitivity.
*Always remember that bleaching is different for everyone, and we cannot guarantee specific results. Many factors like diet, age, and tooth trauma can fight against the bleaching process, making it harder for dramatic results. Only natural teeth can whiten; crowns, fillings, veneers, etc. cannot change shades. It also takes older teeth longer to bleach than younger teeth. We cannot tell you exactly how many shades lighter you will go, but we know all of our Opalescence products are effective and would be happy to help you pick out the best system for you.