Skip to Content
Dr. Barbara Bowman-Hensley
Work with an Extremely Qualified Dental Professional
Dr. Bowman-Hensley attended A-B Tech, UNCA, and WCU, where she studied dentistry. Before receiving her doctorate from the University of Kentucky, Dr. Bowman-Hensley served as a dental hygienist, providing her with invaluable professional experience. Once Dr. Bowman-Hensley graduated, she performed public health work before setting out on her own and started a practice in 2002. In addition to her professional pursuits, Dr. Bowman-Hensley served as an adjunct professor at A-B Tech, where she taught clinical assisting and hygiene. She also served on the ABTC Advisory Board, the Buncombe County Board of Health, and for numerous years as the Legislative Chair on the North Carolina Academy of General Dentistry's (NCAGD) board of directors. Currently, she maintains a membership in the House of Delegates and House of the NC Dental Society. She also actively supports rescue shelters, veterans' associations, and her alma mater, A-B Tech.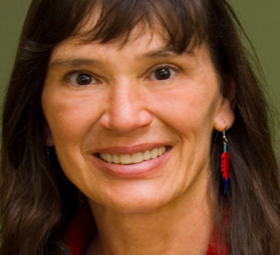 Dr. Bowman-Hensley Remains Committed to Her Craft.
If you're looking for an experienced and knowledgeable dental professional in Asheville, NC, seek out Dr. Barbara Bowman-Hensley.
Dr. Bowman-Hensley Continues to Further Her Education.
She completed her Academy of General Dentistry (AGD) membership, which requires over 1,500 hours of continuing education in various disciplines. Additionally, she strives to complete at least 100 hours of further training per year. In addition to her membership in the AGD, Dr. Bowman-Hensley completed mastery-level courses in the Peter Dawson Advanced Clinical Education series and the Dr. John Kois Advanced Dental Studies programs.
She is also an AGD fellow. The dental profession changes each year, and staying up to date on the latest techniques, and technology is a crucial component of Dr. Bowman-Hensley's success. Through her work with outside associations, she can learn from her peers and apply her knowledge to her patients.
Born and Raised in Asheville, NC
Dr. Bowman-Hensley is a proud lifelong North Carolina resident. Raised in East Asheville, less than two miles from her practice, Dr. Bowman-Hensley never stops exploring the Black Mountain area with her husband, family, and four rescue dogs. Through her education, experience, commitment to continuing training, and close personal ties to the community, Dr. Bowman-Hensley is an excellent resource to those who want to improve their oral health.